the everett steel and skin tattoo convention
I have been very busy since I last posted. I went to Everett, and worked at the Steel and Skin convention. I also hung out in Seattle for a day or two, and got to seee Jim Mister, Will Bodnar, and Caine and Nanichan- it was fun, but tiring, because I started work again the day I got back and haven't had a day off since!
I am enjoying work this week, though, even though I have had a few late nights sessions. Click "read more" below to see pictures. I had fun at the convention, I got to see Gil Montie again, he is always super friendly to me. I ended up working almost the entire time we were there. I felt like I was doing public service work, because most of what I did was fixing or covering up old or bad tattoos for guys. We were right across from the banditos booth, and they had spaghetti one of the days and it smelled great. I couldnt' figure out where the smell was coming from, though, it was very confusing (and mouth-watering)
On Sunday Reed won a trophy for tattoo of the day. I made money and he made headlines, hahaha. Al made the front page of the local section of the paper there. Then it was off to Seattle.
Everett pictures: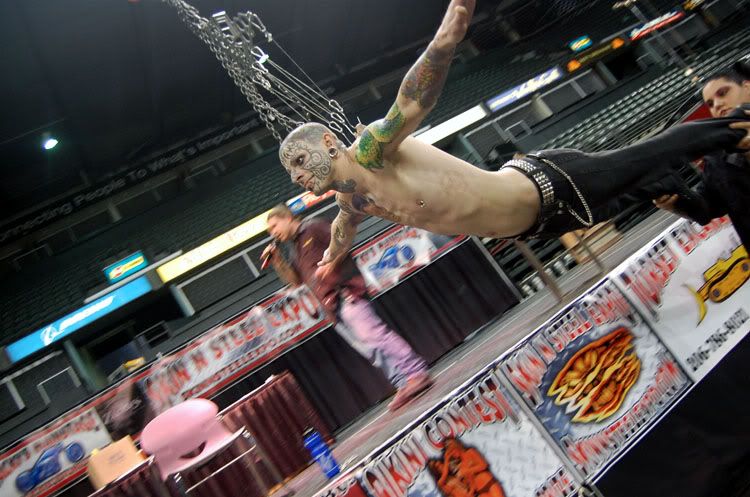 Al suspending in front of a stunned crowd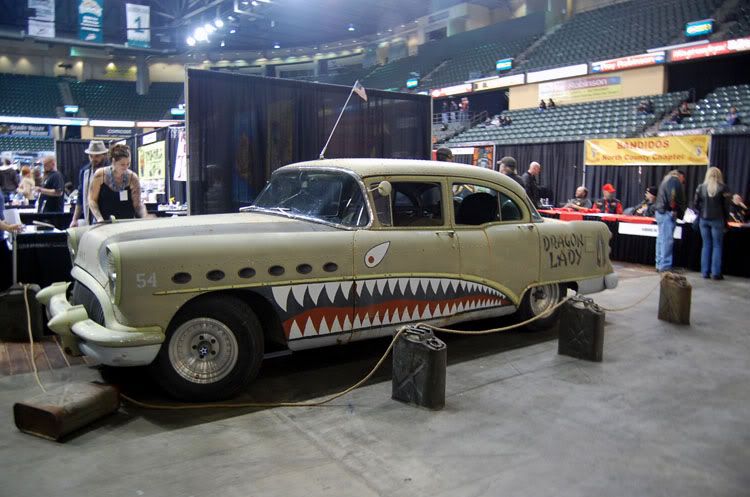 This car had an awesome antique machine gun in its back seat!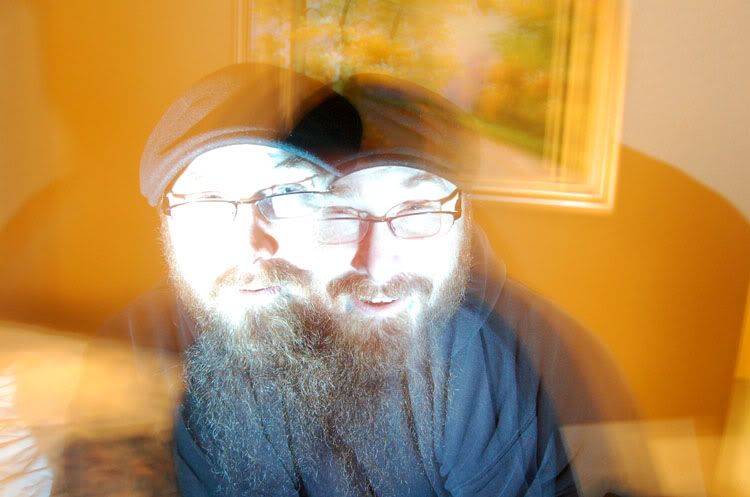 Tony hanging out after a hard day at work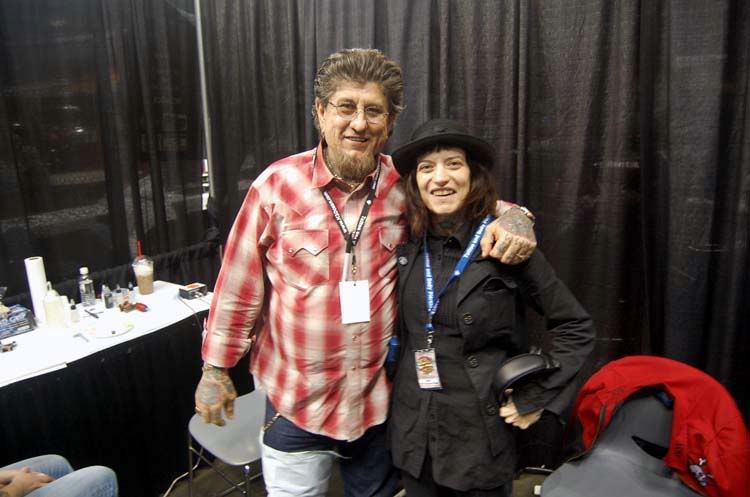 Gil and me, looking sharp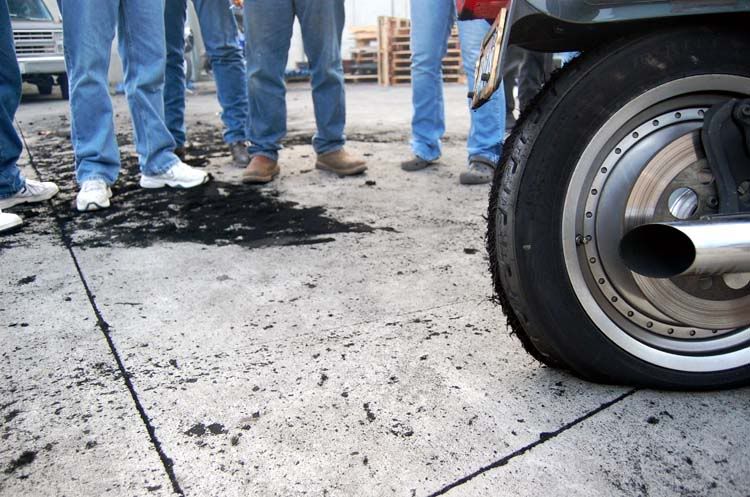 The burned out tire, after the burnout contest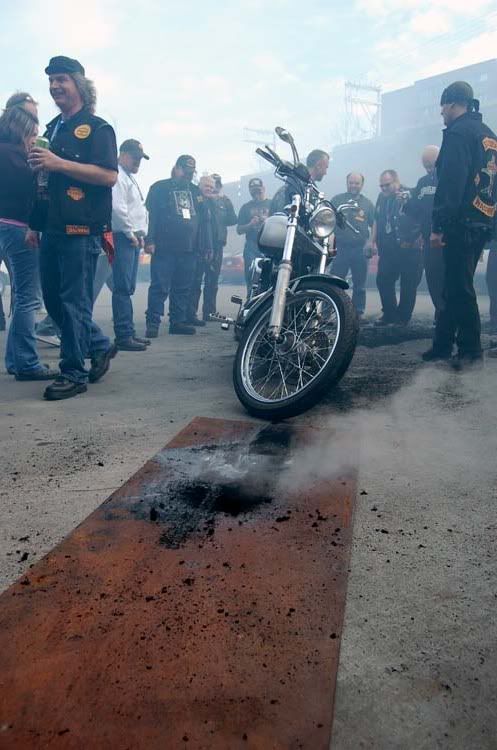 The smoking ruin of a tire after said burnout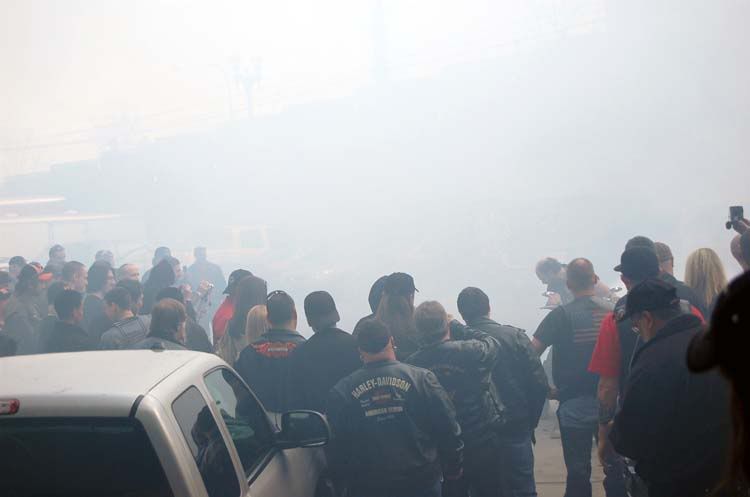 Smoke. Burning out the crowd.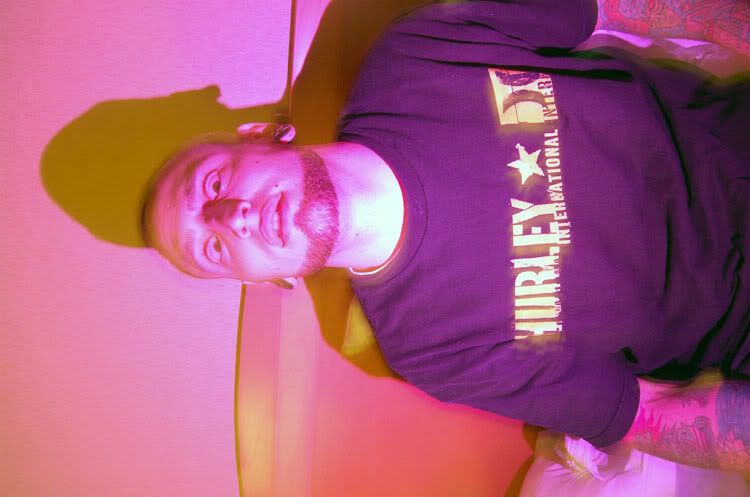 Reed relaxes after a hard day of glory.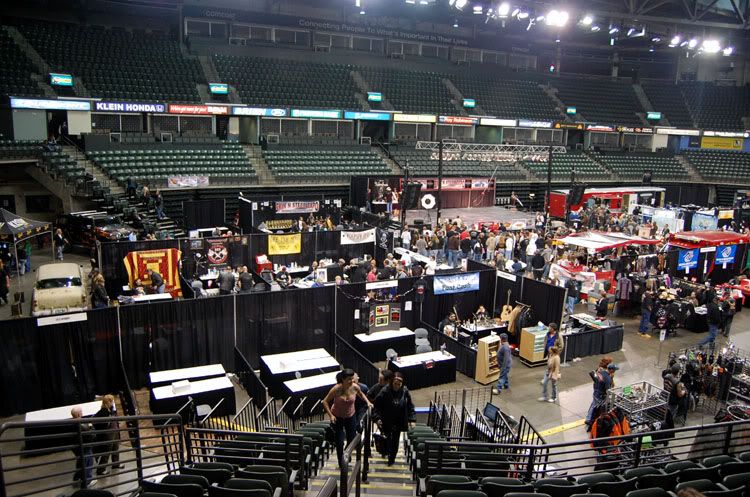 the convention floor. (our booth is to the left)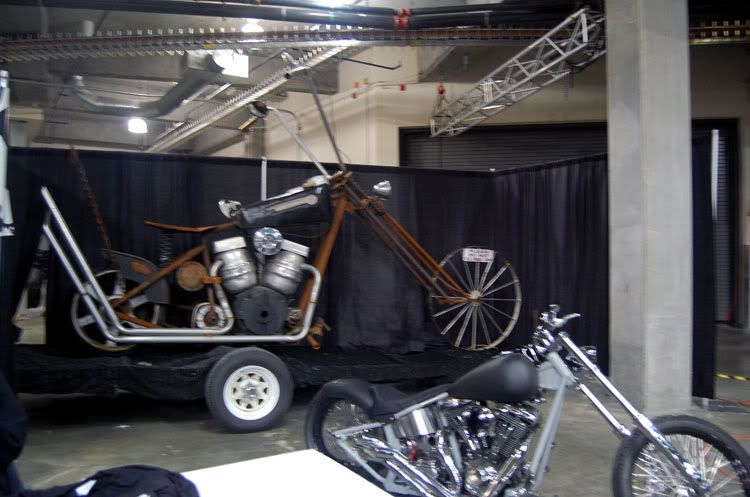 Giant motorcycle that we were next to at the convention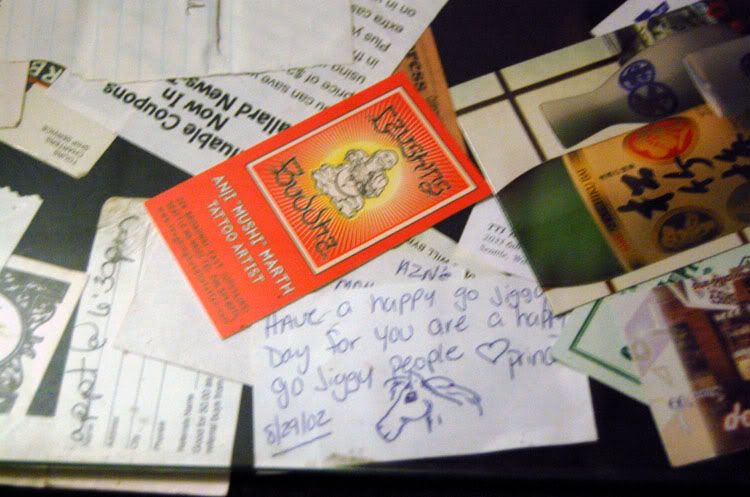 "have a happy go jiggy day", plus one of my old cards from when I worked at Laughing Buddha…this is at a chinese restaurant in Seattle. It's up at 73 and greenwood, they have great food.