northern arizona roadside
$400
Painted from sketches and color swatches made on-site, this is a view I saw in Northern AZ on a recent road trip. It was late in the day, and I was on my way into serious storm country. I stopped on a frontage road to check my GPS and decided to stay for a bit and draw.
Painting is oil on panel, 36×12″, in wooden, gilded frame it is 39×16″. Ships boxed in frame, no glass.
No prints are available for this piece.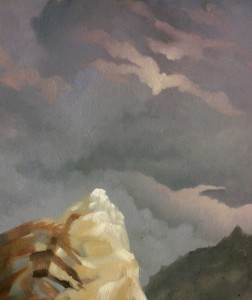 1 in stock