making gigantic sheets of flash.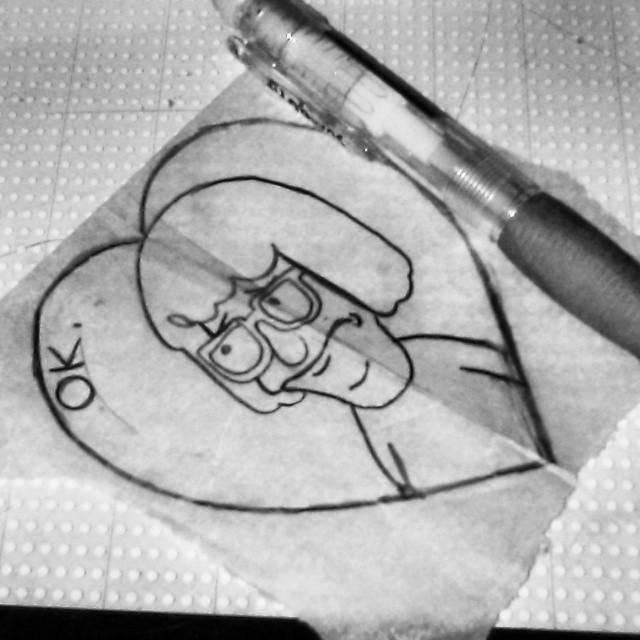 Since I'll be working a convention in early March, I've been going through all my unused sketches, drawings, tattoo flash collection, and sketchpads and assembling some big sheets of flash to bring along. I want to make it possible for people to look around at a bunch of things and pick something; to let people be spontaneous, and to give them ideas. So I've been doing this rather than putting a ton of smaller drawings in books to flip through.
These big sheets are pretty common in tattooing. We call them porkchop sets or pick and sticks, flash wallpaper. When a tattoo artist wants to do a bunch of small-to-medium sized things in a short time, they'll often be using a sheet like this for people to choose a design from. You can see them pretty often when shops do a friday the 13th sale, or events similar to that.
(if you like something you see, hit me up at the evergreen convention. I'll have these with me and be ready to roll! or email me, too.)