art show at the Cowfish in Eugene!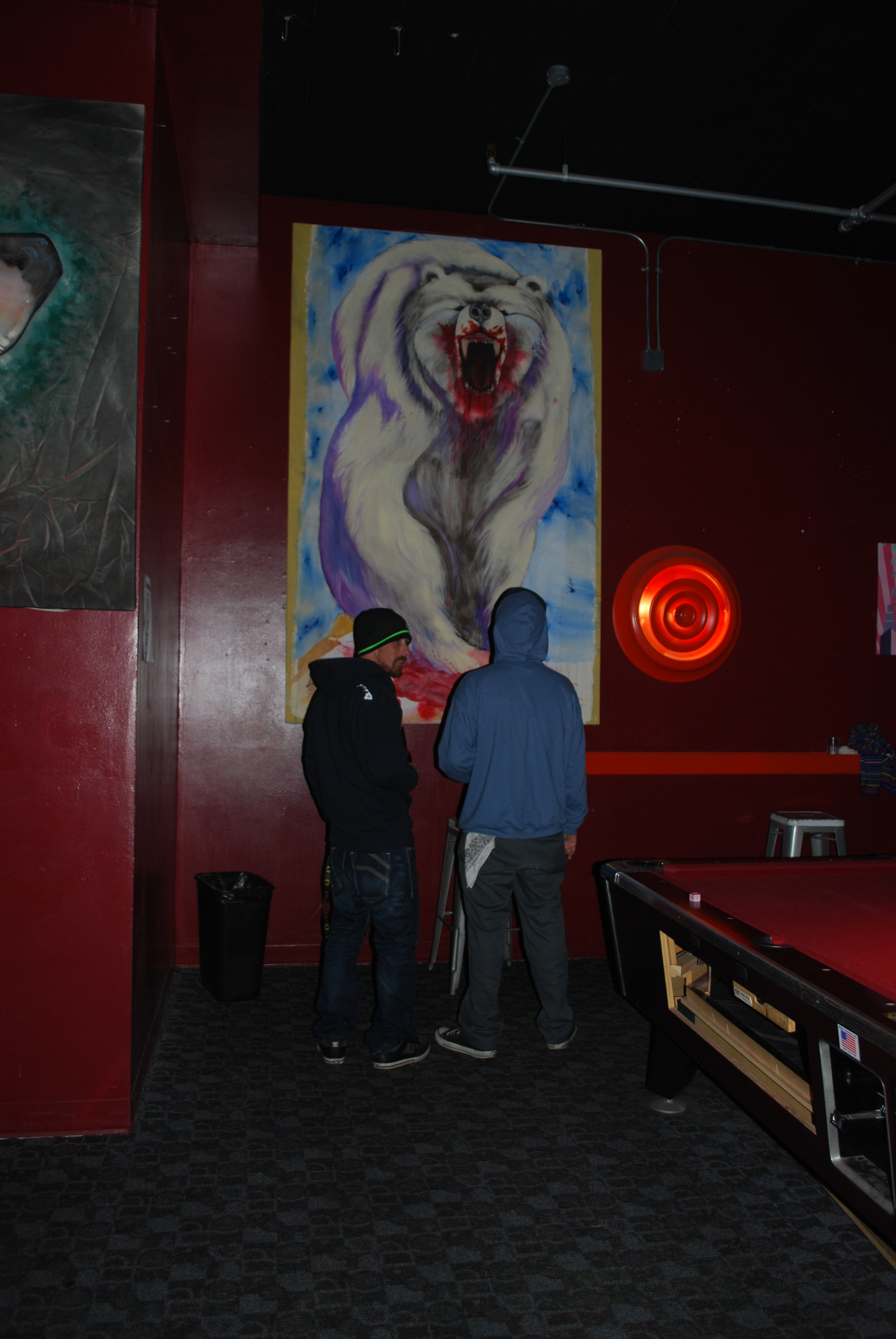 I could say so much more about today and tonight if I wasn't so tired!
Spent the day stretching nine foot by six foot canvasses with the help of the wonderful Deb, then hung everything with the help of the magical Shawn, then lots of my favorite people showed up to check it all out… I'm just going to post photos of the process and the day and night. This show is hanging at Cowfish until the end of October, if you are in the neighborhood feel free to drop in and stand next to the gigantic bear.