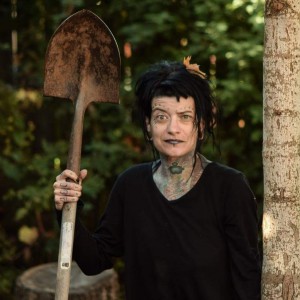 I am a professional, licensed tattoo artist. I work in a studio in Oregon and another in Seattle, and visit Vegas and Phoenix regularly as well. I've been tattooing since the late 90s. I love tattoos, and people who get them.
I write about my life, about art, and sometimes about horror movies at http://resonanteye.net – you can also find my works for sale there, usually. My blog is there, it goes back to about 2003.
If you have any questions, feel free to find me on facebook or instagram ( @resonanteye ) and ask away.
You can find my tattoo portfolio at this link.  I'd love to do similar work on you!
Here are a few examples, if you don't feel like clicking through.
…
I'll be bringing along tons of flash and drawings of tattoos I'd like to do on someone. Maybe you will be that someone?
I illustrated and wrote six coloring books, they'll be available at the booth, signed!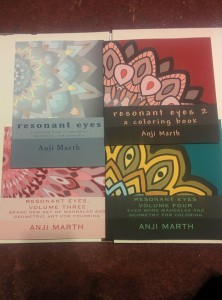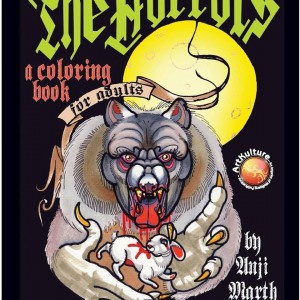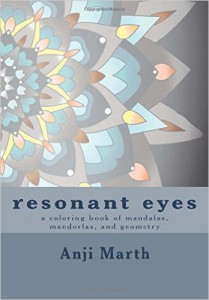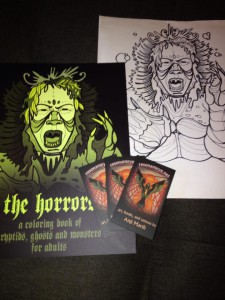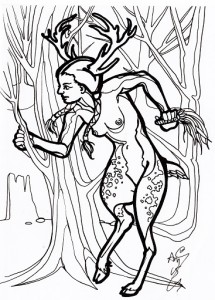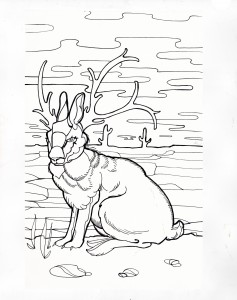 I make weights, jewelry for stretched ears. Here's a link to some of what I'll have with me.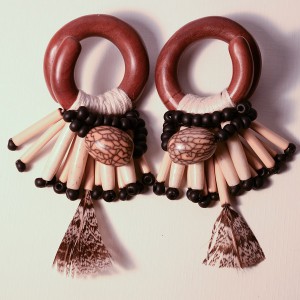 I'm also bringing prints of a lot of my paintings, here are a few to give you some ideas.
see you in nevada….ride fast, ride safe!