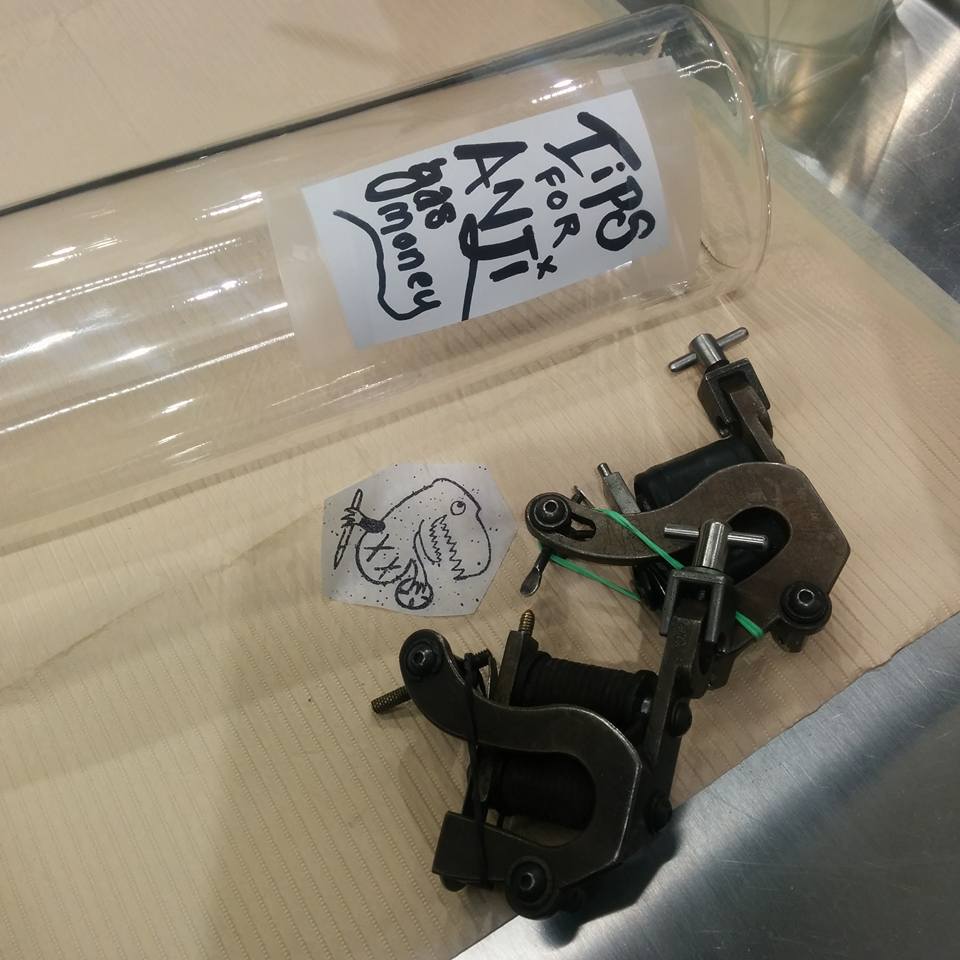 Today I worked on piercers who have been in the job for at least twenty years.
THESE GUYS WERE A BLAST!
I worked on them at Club Tattoo, which was awesome. Super nice shop. Clean and friendly, everyone there was awesome and helpful, nice to me and kidding around with my dinosaurs.
The dino is named Doug. What a great day.