I am currently booking for december and january.]
go here to fill out the form, it is free to consult. You can email me here if you are a regular.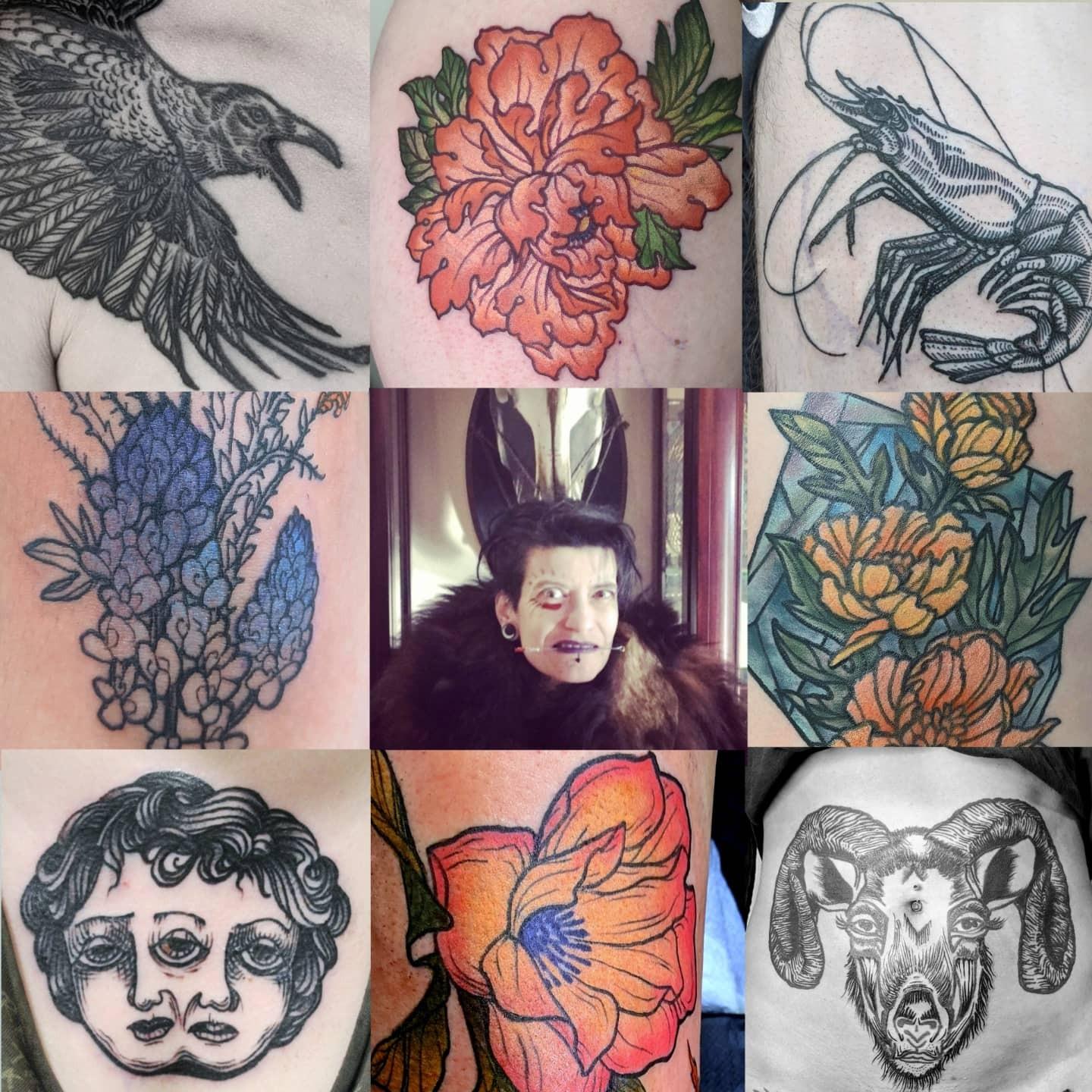 I do a lot of woodcut (linework only) and love to do woodcut-style linework with washes of color on top. I have been drawing some stained-glass pieces with heavy linework to do as well. I love to do organic things- plants, natural shapes. I am not currently doing finger tattoos, tattoos with no outline, or geometric work.
Here are a few recent tattoos I've done, that I would like to do more of (style, not necessarily subject)