On this visit I got to meet two incredible, creative women. One was Niharika, who does costume/dress for movies in India. She is so sweet, funny, and stylish. And she made me feel stylish too.
I worked overtime one night and stayed late, and when I came home she gave me the most perfect soft sweater ever…
Also she took some pictures of me which are kind of funny. We had cactus tacos together, and she got a really fun floral tattoo (with wasps in it! I've been dying to do some wasps.)
Here are picture she took and pictures I took.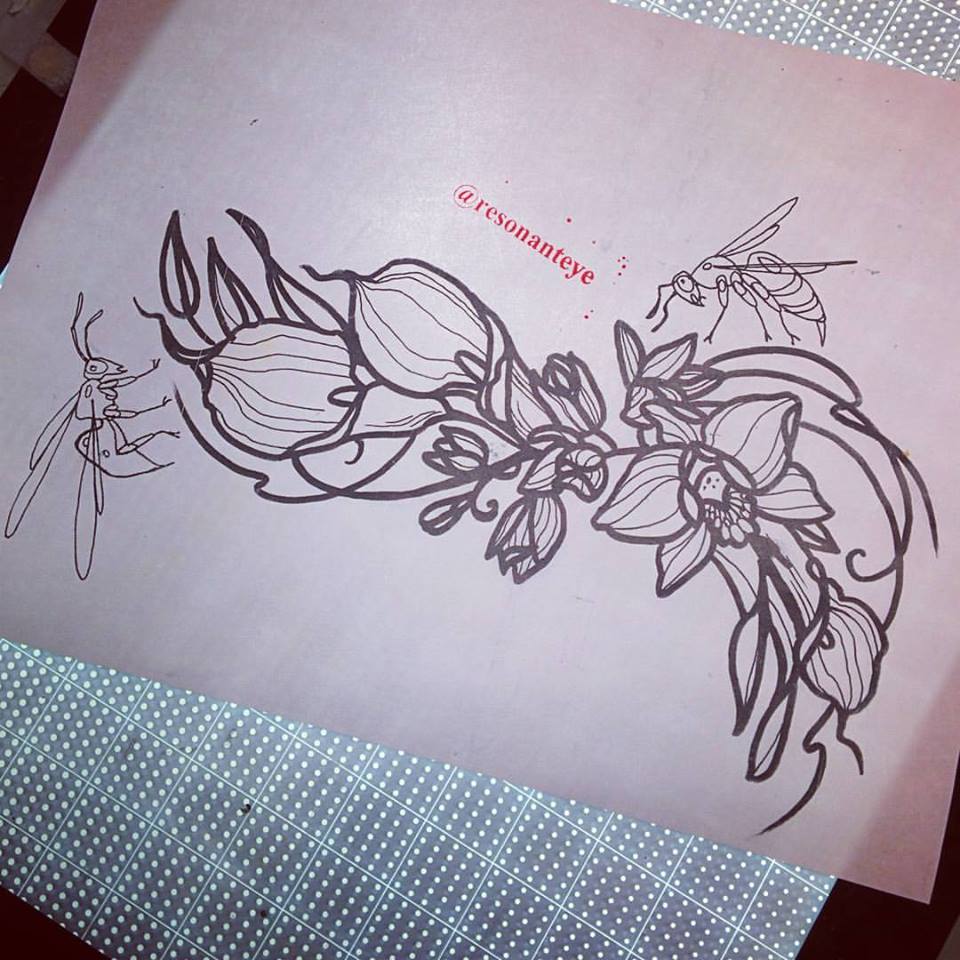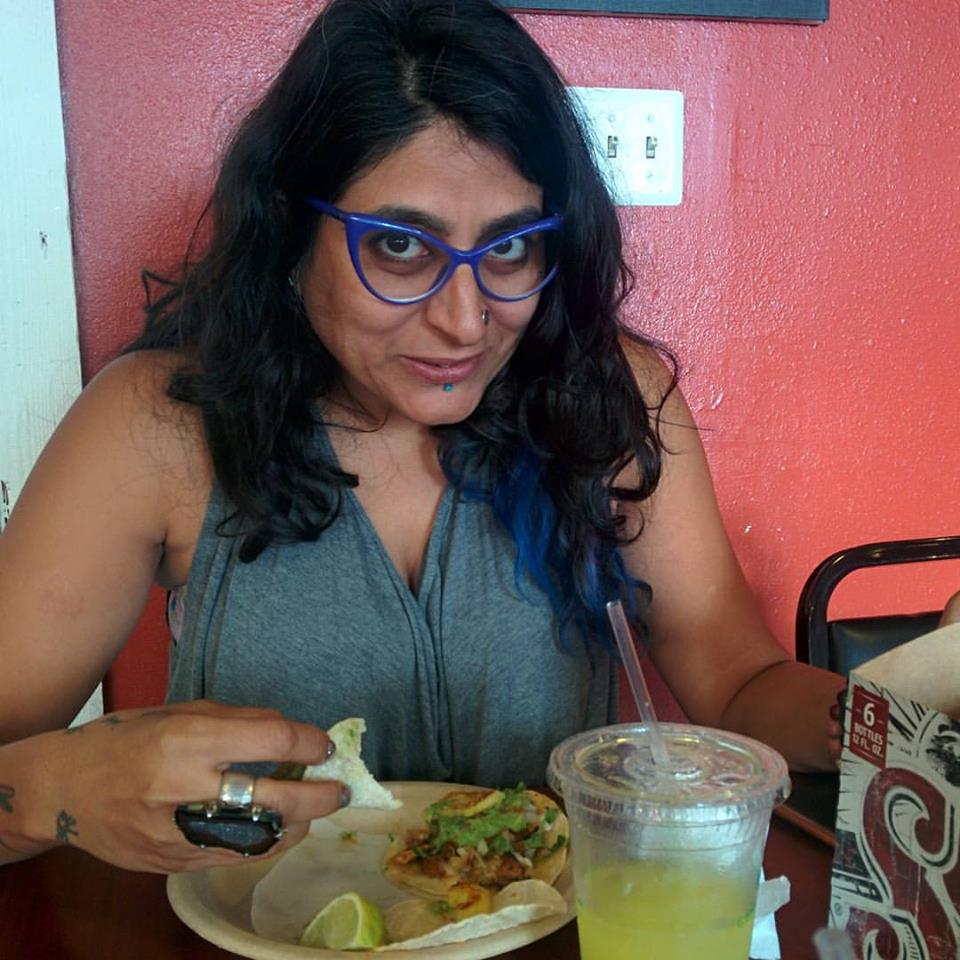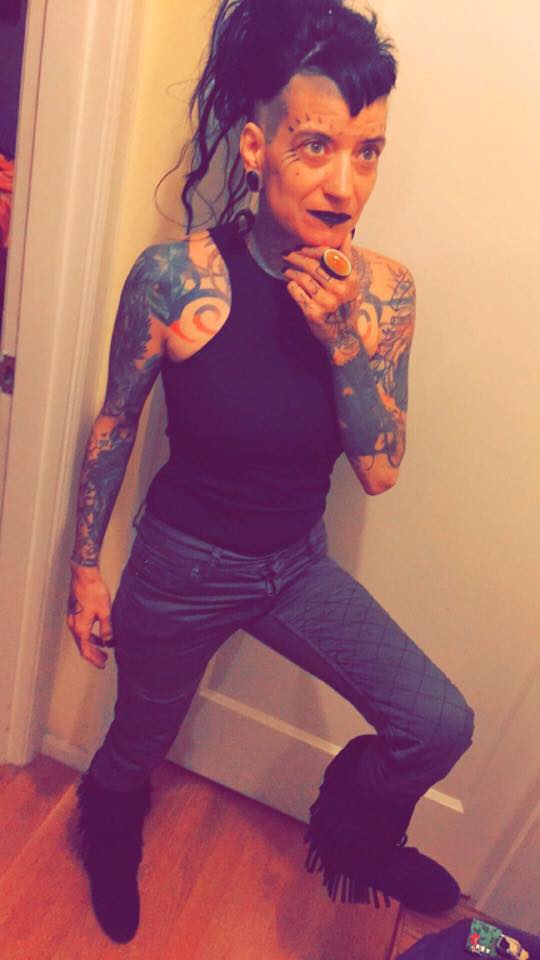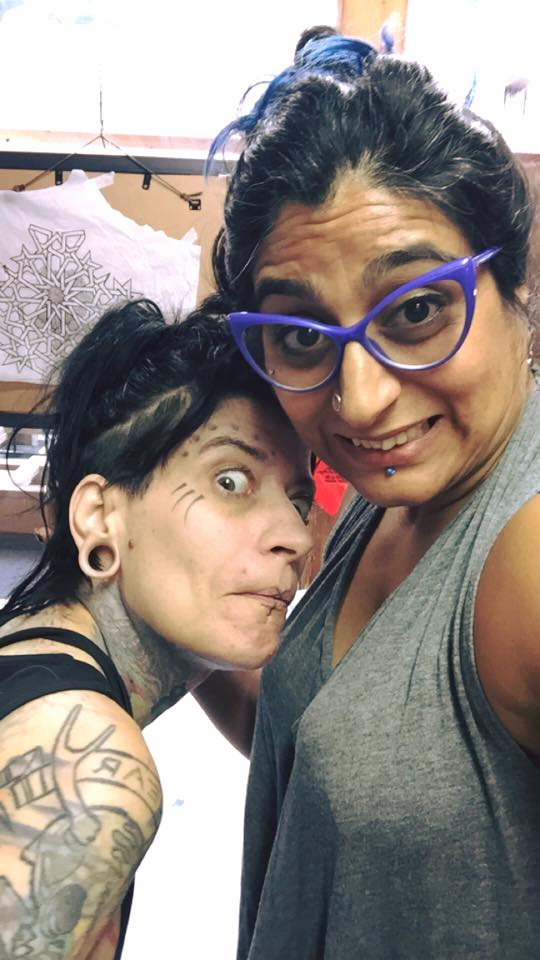 Then I also got to meet Luisa, a glass worker from Mexico City. She's Colombian, beautiful, and hilarious. We watched some episodes of the Strain together and talked about art, and she shared her coffee with me.
Here we are looking fantastic.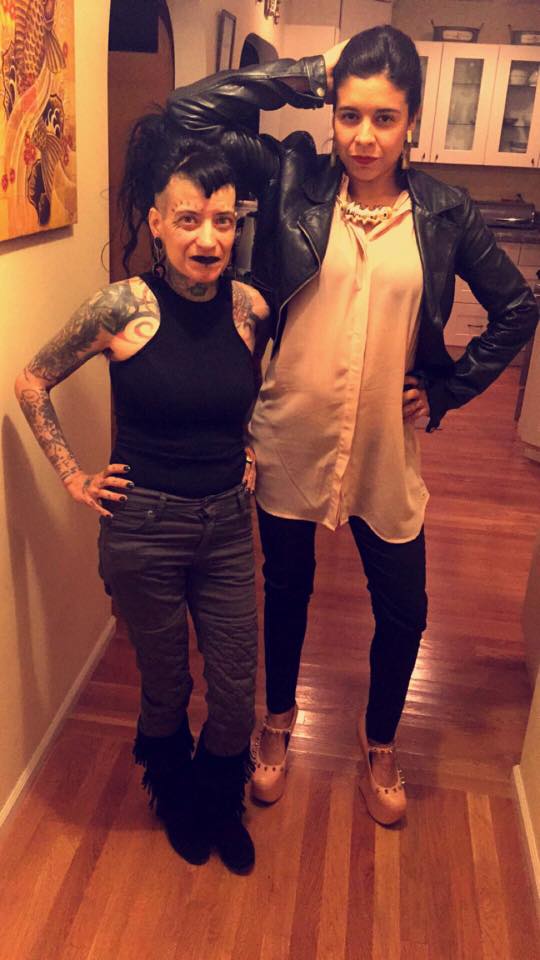 And here she is with some of her work, which was marvelous. I got a pair of green glass ear weights from her.
In this picture is her work in mirrored glass.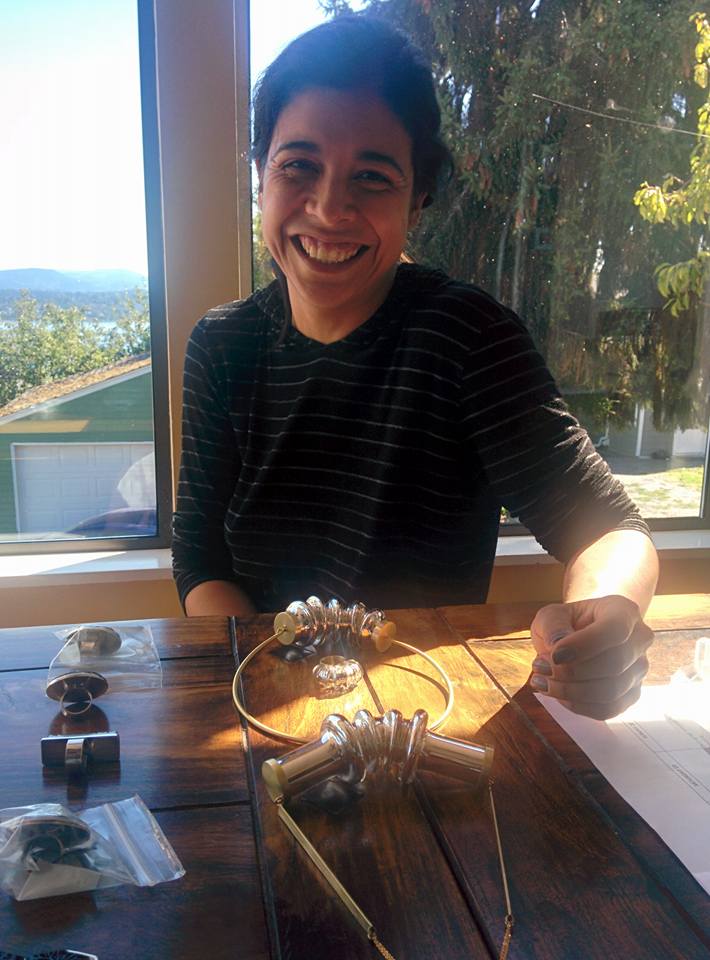 While all this was happening, the shop here got a new owner. She's a really wonderful woman and incredible tattooer that I worked with ages ago- and I'm really glad to be working for her/with her again. Here's a picture of all the women I work with right now, it's so great to have a good mix of man and woman at work. I love working with other women.
There are men at the shop as well and they're awesome too, but I had this photo of all of us ladies together so I figured I would post it.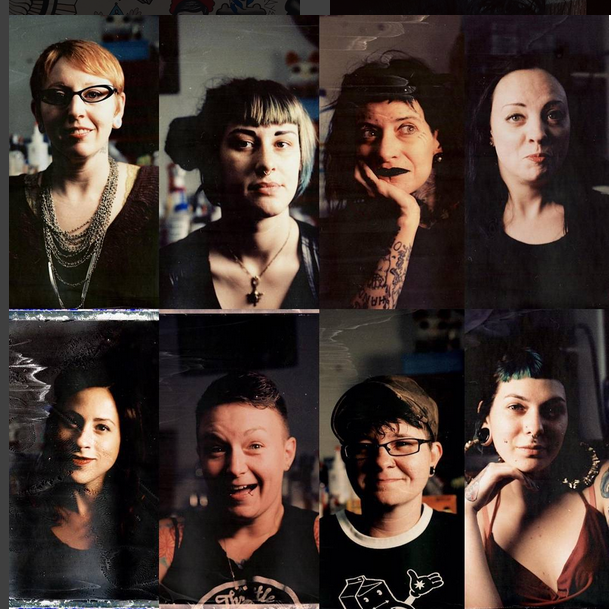 Last but not least, I got my hair trimmed and fixed by Jordie, my favorite hair worker, I think she did an amazing job. I feel stylish. Between her, Jason, and Niharika I was a fashion queen this week.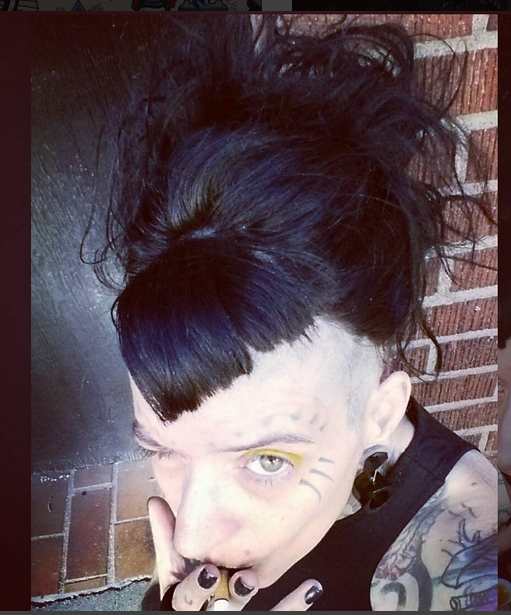 I say Jason as well, because I got the most amazing glass ring that matches my eyes. He made it from matte glass and layers. You can see it in the photos up top that Niharika took of me, it looks like sunny side up eggs (just like my eyes)