listen to me.
if you see tattoos and artwork online that you really like and would like to have tattooed on you, that's totally a good thing. the next step is not to copy that thing exactly, but to find a tattoo artist whose work you like, bring them that thing, and say "I want something like this, and I like this piece because (reason you really like that idea)"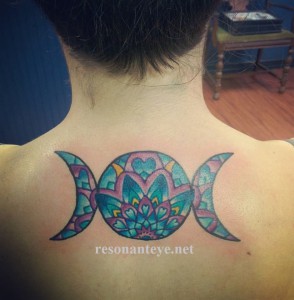 the tattoo artist will tell you they can't copy it, and will draw you your very own tattoo using your taste and that idea as a starting point. that's what good tattoo artists do.
it's OK if you printed it out, traced it, or saved it to your phone for us to look at. don't panic. it's OK. just tell us that you found it online and want something like it because (reasons you like it so much). seriously, it's OK, bring it along and tell us why you like it.
it's good when you find things you'd love to wear. showing us that stuff helps us figure out what your taste is, what qualities you want in the finished piece. it's totally fine to want similar ideas to other people's tattoos. it's just not OK to try to copy exactly.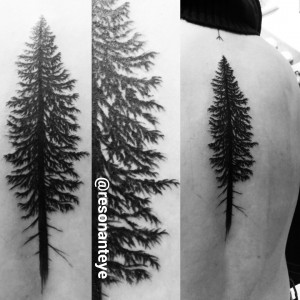 find a good tattoo artist, then talk to them. show them things you like. show them that perfect tattoo and tell them why it's perfect. they can make it fit YOU.
we get into tattooing because we like to draw. part of our job is to figure out how to draw a thing that fits you and nobody else.
the other part of our job is to be able to reproduce a thing exactly. so if you find tattoo flash, (it'll be labeled "tattoo flash" and have the artist's name attached) let us know!
because usually you, or we, can buy the rights to do that. cheaply. plenty of artists draw works that are designed to be sold as tattoos. if we know the source, we can often get permission. you can also ask us what we have drawn- most of us have flash, prepared art, ideas and sketches of things we'd like to do.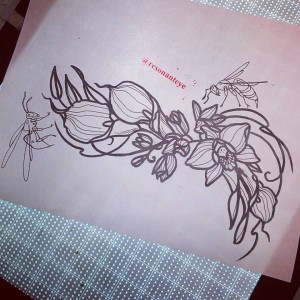 keep in mind you don't HAVE to find exactly what you want. find your tattoo artist first, then show them the things related to the tattoo you want. we can work from stick figures and bad explanations! it's part of the job.
(also, if you lie and say you drew it, we know you're lying. although the internet is big, the tattoo industry is small and we all know each other.)