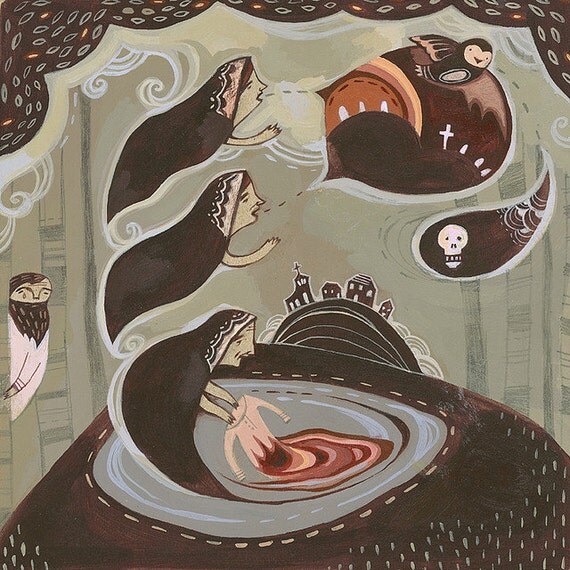 Halloween, all saints and dios de los muertos are my favorite holiday season.
I think I might start posting more galleries here of other's art. I find so much amazing stuff; and I can't afford all of it, or even have room for it all. I have an extensive art collection by now, as I think everyone should. Buying actual art from the artist is a thrill that just can't be gotten any other way.
.
It's a shame to think that collecting art is sometimes seen as a luxury. I think that art is just as necessary as books, movies, internet. It's something that enriches your life, makes you think, makes the environment you live in more satisfying.
.
here are the more recent artworks I've been enjoying, along with links and information about the artists. I hope you enjoy them, and if you are the type of person who gives gifts in the winter, keep smaller artisans, artists, and craftspeople in mind. No big department store can sell you the connection that a handmade object contains.
click through to read more…("the banshee", by Katyart)